OUR FEMALES
WE WOULD LOVE TO HEAR FROM YOU!!!
All of our puppies are born and raised in our home where they are socialized daily. In order to ensure the health and safety of our pups and maintain a healthy lifestyle, visitation is only allowed for those with confirmed reservations. At six weeks of age we schedule visitation for the parents of that particular litter. When coming from out of state, special arrangements can be made. Thank you for understanding.
All Puppies are $3250.00 with $400.00 dollar deposit and application
In order to provide you with the healthiest pets, all of our breeding boys and girls undergo mandatory health testing in order to be certified and able to breed.
​
Pre-Breeding Certifications:
Hips

Elbows

Knees

Cardiac

Eye Certification

Improper Coat

Degenerative Myelopathy

Exercise-Induced Collapse

Progressive Retinal Atrophy

Von Willebrand Disease
​
​
​
​
​
The Australian Labradoodle Club of America (A.L.C.A), has the most stringent testing requirements for all Australian Labradoodles. Every breeding dog is issued a registration number and a grading once they have completed their health testing. Once all test results have been submitted by the breeder and approved, the registration number is issued. If you do not see a current ALCA Logo - Do not purchase a puppy without requesting to see health testing for that dog.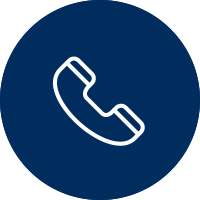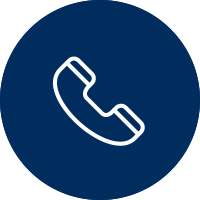 We love family and friends and we update often on the puppy Facebook page. Come on over and follow us! It's where family is!
Bringing Home Puppy
You will need.....
1. Dog Bed x 2
2. Food and water bowl
3. Doggie name tag
4. Grooming supplies (pin brush, nail clippers, metal comb, et.)
5. Diaper wipes to clean hiney
6. Chew toys
7. Leash & collar (Lupine brand is guaranteed)
8. Training treats
9. Metal Crate (doggie private den) Helps with potty training.
10. Crate pad (Serpa) with bumpers
11. Play pen area (for when he/she can't be watched -xpens are very handy).
12. Natures Miracle for cleaning accidents
13. Bitter Apple for chewing
14. Puppy Tearless Shampoo for quick clean ups.
Breeder always reserves the right to keep any puppy from any litter for the breeding program.
Breeder reserves the right to change Stud as needed
A puppy is essential to life. Breed well, train well, love well and you get a loyal friend for life!!!
Upcoming 2021 Winter Litters
Remember, when selecting No Preference, you are saying you will take any puppy available.
As much as we love all our little darlings we cannot keep your sweet baby beyond the go home date. You see, just as we gave yours our full time and attention we have other little ones coming up behind them that also requires our full time and attention along with our adult dogs. So please plan carefully and please utilize Puppy Kindergarten if you are unable to pick your precious baby up. Thank you so much for understanding!
Expect fall heat - litter early 2022
Keep in mind that your purchase price includes:
​
- Puppy examinations
- Deworming at two, four and six weeks of age
- Age appropriate shots and health records
- Micro-chip,
- Contract with 2 year health guarantee
- Leash and collar
- Puppy pack
- Five Generation Australian Labradoodle Pedigree
- Registration with the Australian Labradoodle Club of America (A.L.C.A.)
- A sample of their puppy food lasting 3-5 days,
- A plush toy with litter mate and mom's scent on it,
- Early Neurological Stimulation,
- Pre-potty training
- Noise integration and socialization with other dogs and people,
- Lifetime support for your new puppy.
​